Roseann Magda
About Me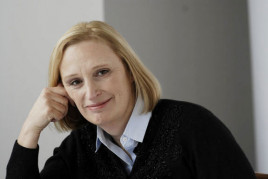 I received my basic education from the Chicago School of Massage Therapy, graduating in 1994. My training there focused on Swedish massage, physiology, and anatomy. Since then, I have focused on learning and practicing techniques that relieve pain and reduce the cumulative effects of stress.
In 2002, I completed the Angel Therapy Practionertm course, and am certified by Doreen Virtue, Ph.D. I also completed Advanced Angel Therapy Practitioner in 2005 and Certified Spiritual Teacher in 2006. For more information on Angel Therapytm, please visit
www.angeltherapy.com
.
Philosophy
Every body has an inherent desire to achieve balance and health. Working with the body's own wisdom is the best way to do this. It is not necessary, and is unproductive, to try to "force" anything. Instead, I blend technique, experience, and my own intuition to ensure each session meets the client's specific needs.
Work Experience
Along with my own bodywork and intuitive practice, I have worked as a massage therapist at Elizabeth Arden Spa, the East Bank Club, and Thousand Waves Spa for Women, all in Chicago. In addition, I teach Swedish massage in the professional massage therapist training program at the European Massage Therapy School, in Skokie, Illinois.